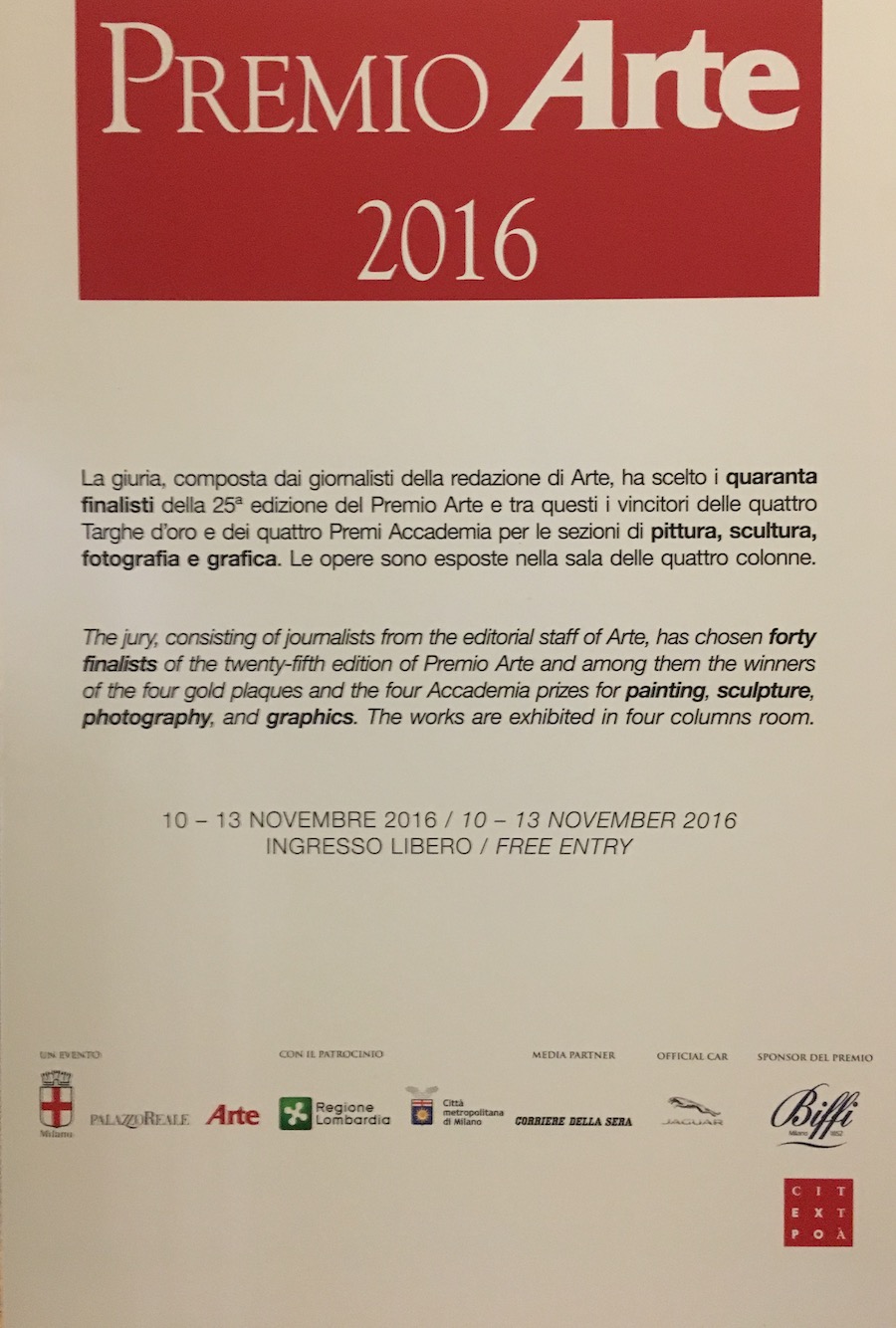 Premio Arte 2016 – Finalist
Rossella Rossi is among the finalists in the Premio Arte in 2016 and received an Honorable Diploma for her painting Recontres.
The editors of Arte selected the forty finalists of Premio Arte 2016 and, among these, the winners of the four Targhe d'oro and four Academy Awards for painting sections, sculpture, photography and graphics.
During the award ceremony, the sponsors Biffi awarded, in total autonomy, the special prize to one of four winners of the Targhe d'oro. On the morning of November 9, at the Palazzo Reale in Milan, they will be delivered to all the finalists the four Targhe d'oro, the four Academy Awards and Honorable Diplomas.
The works of the finalists and winners will then be presented in the exhibition opened to the public 10 to 13 November in the Royal Palace. And all of them will be dedicated an extensive article in the next issue of Art. The forty protagonists of the Art Prize 2016 will be finally entered into the Modern Art Catalogue. Italians artists from the early twentieth century to the present, n ° 52 (the Editoriale Giorgio Mondadori), in bookstores from December 2016.