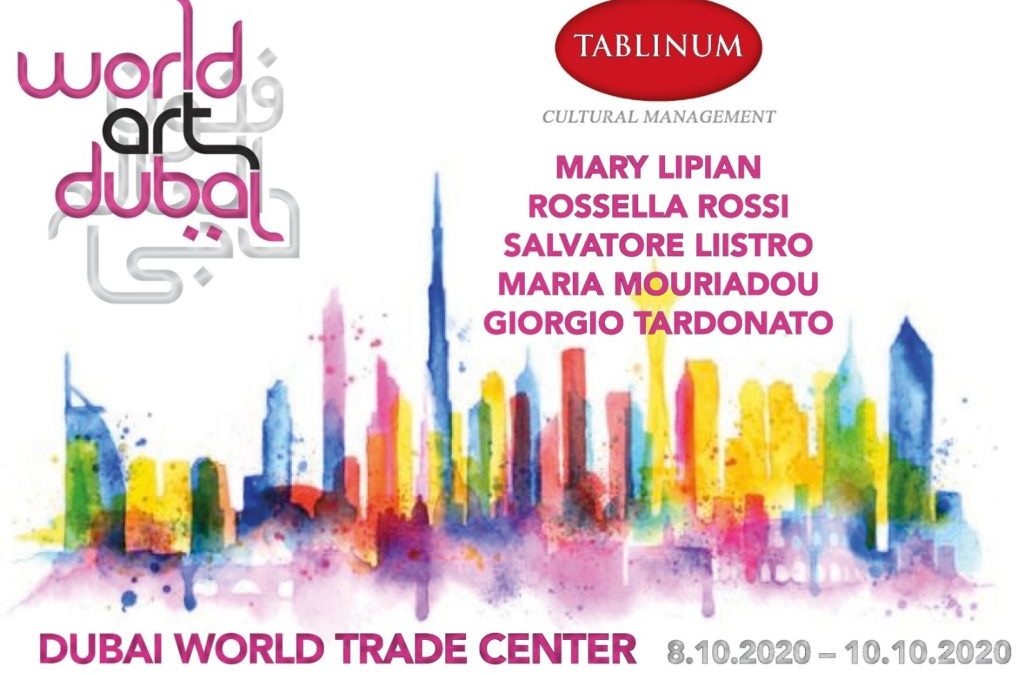 World Art Dubai 2020
World Art Dubai 2020
8-19 ottobre 2020
Rossella Rossi will participate in the World Art Dubai 2020, from October 8-10, being held at the World Trade Center in Dubai with Tablinum Cultural Management.
This is the main event of the official Dubai art season, World Art Dubai returns for its sixth edition bringing contemporary art accessible from different parts of the world and meeting the growing demand for contemporary art in the Middle East.
At World Art Dubai art becomes exceptional and creates a unique and personal bond between the artist and his audience. The unique opportunity to immerse yourself in an art festival truly accessible to all, celebrating art in all its forms.
For those working in the sector, World Art Dubai has become the essential appointment of the artistic season and also for Tablinum Cultural Management a new stimulus for this 2020, touching three continents with this stage.