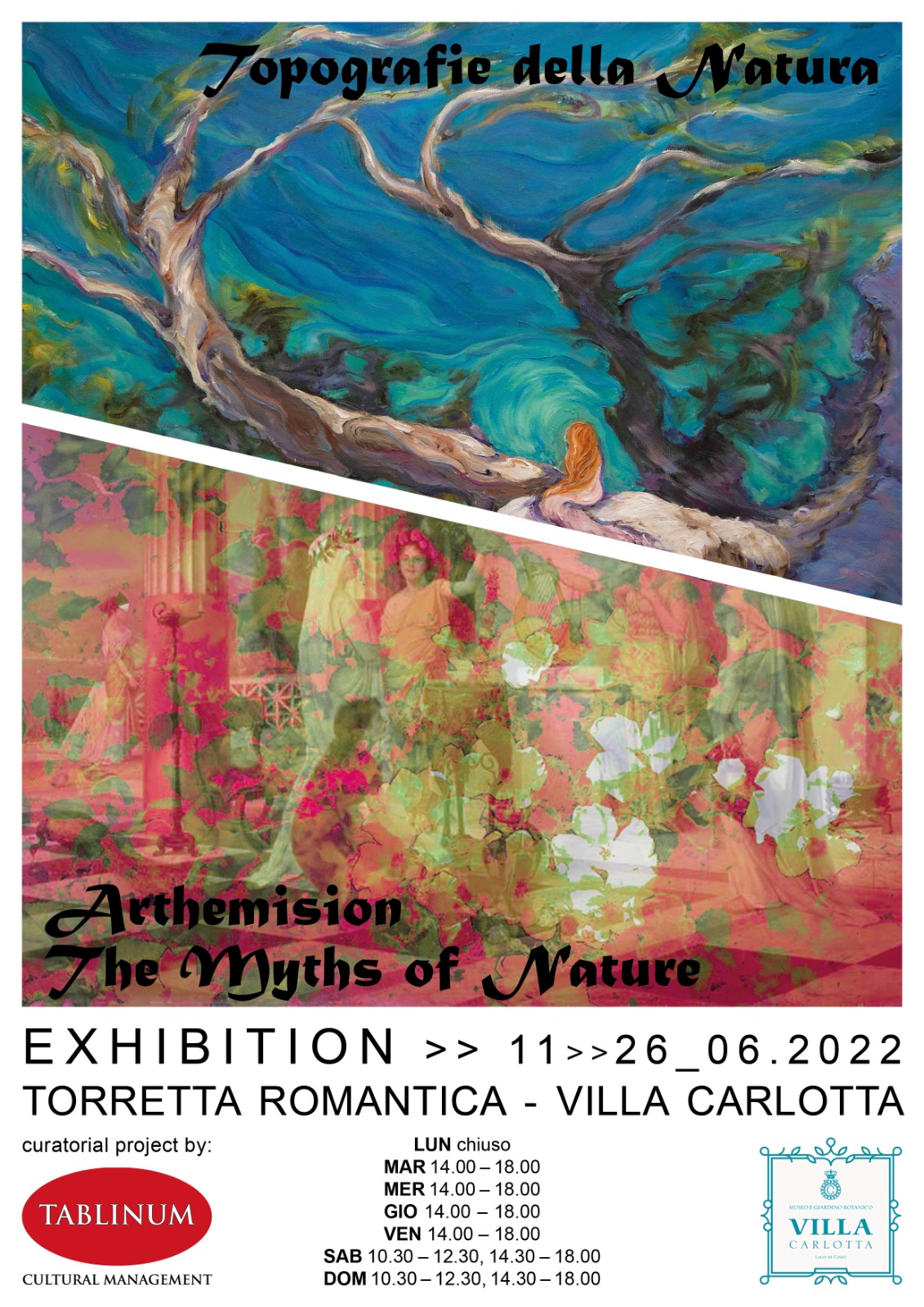 Topografie della Natura
11 – 26 June 2022
Villa Carlotta
Because nature is a temple in which man should walk on tiptoe through forests of symbols, whispers of wind and waves that shape his soul. The scent of the salt, the rustle of the leaves, the long echoes that merge from afar are actually one. Part of our memory that sing of memories and future hopes.
Through the art of Rossella Rossi we can follow new paths, rediscover ourselves through dialogue with nature which is part of us, which runs through our veins. This new topography is not made up of roads or maps, it has nothing to do with rationality. We learn to take new paths, to orient ourselves by following the scent of the wind which often coincides with that of memories.
The topographies of nature are landscapes of the soul, which feed on memories and emotions. They are in symbiosis with Rossella Rossi's artistic world and we will be able to rely on her to rediscover our contact with a dimension that truly belongs to us, where nature and the human being return to dialogue.
In collaboration with Tablinum Cultural Management
Villa Carlotta
Via Regina, 2 – 22016 Tremezzina
Loc. Tremezzo, Como